Yearning for Wonderland
There is such a place as fairyland - but only children can find the way to it...until they have grown so old that they forget the way. Only a few, who remain children at heart, can ever find that fair, lost path again...The world calls them singers and poets and artists and story-tellers; but they are just people who have never forgotten the way to fairyland. ~ L.M Montgomery
The giveaway is over – thank you to all who entered! Please see below for the winners
I will be contacting the winners by email. Please comment below if you haven't received an email from me by the end of 4/19.
Denise Callaway – Mother's Day Gift Set
Naomi Parrish – Love Connection Lacquer Gift Set
Kayla Black – Anna & Co. Storage Bin
Linda Trinklein – Anna & Co Storage Bin
Stephanie Fuller – Anna & Co Storage Bin
—-
For those who are unfamiliar with Jamberry nail wraps, they are non-toxic and waterproof, easy to apply, and have hundreds of designs. You can check them out here: ruanna3.jamberrynails.net.
They have been amazing for me, as I've never had pretty nails and, in fact, bit my nails and cuticles. I always say, if I can put them on, anyone can!
Today through 4/17, we are hosting a super fun Rafflecopter giveaway. See the gorgeous prizes below the RC!
So you might wonder how you can enter?
1) You can post on your Facebook wall. Don't mention the giveaway, as that's against FB's ToS, but talk about your Jamberry wraps experience and how you've enjoyed them. Basically, a short testimonial. Feel free to link to my Jamberry page or include photos. That nets you three entries, just be sure to tag me in!
2) Leaving a comment on this blog post gets you 2 entries
3) If you write a blog post about Jamberry, you get an amazing 5 entries! It doesn't have to be long, again, just that you're using them and enjoying them and include the code for the Rafflecopter. Be sure to let me know the link on social media!
4) Tweet about the giveaway. This gives you one entry and you can do it once a day till the giveaway is over!
5) Follow me on Twitter gives you one entry and also a freebie to those who already follow me
Any questions? Feel free to ask them in the comments, gets you two entries!
a Rafflecopter giveaway

I have a tendency to write wordy, literary posts. But I am confident there are times that images speak more clearly. So here is my travelogue for my family's visit to a local aquarium.
2015: Year of the Fish Face.
Exhibit A: Fishface
Comparing Underbites
I do not measure up to Mighty Mike
He was not impressed when told this
Discovery: my head is snack-sized
The Puffer Fish is appalled
Stalking the rare Moosefish
Gotta kiss a lotta frogs to…nevermind
Pablo and I had a frank discussion of why I dislike a fish-only diet
This jellyfish is slowly consuming my skull
He's right behind me, isn't he?
And then the most terrifying part of the aquarium…
…the giftshop!
Happy New Year, everyone! If you made it this far, comment and tell me your favorite pic. The most popular one will be changed to my profile picture for a week.
Never let it be said the Dark Fairy Queen takes herself too seriously.
'Tis the season to support indie authors and show a little #indieluv. For your shopping pleasure, I have compiled a list of minion books. These are hard-working, talented people and if you can't buy their stuff, sharing this post so that other shoppers can find it will be so appreciated.
Books are organized by genre and then author last name (books in a series are listed in order). All prices are current to date of post, 12/16/14 and are not guaranteed past 12/18/14. A lot of them are on sale just for this brief time, so snap them up now!
Special thanks to Joni Lynn and Blue Harvest Creative for designing our awesome #DFQ Literary Gift Guide image!
Click on the book cover or the format links (Kindle/Paperback) to buy.
And without further ado…
ANTHOLOGIES
Cutthroats and Curses: An Anthology of Pirates edited by Michael Wombat, with stories by Michael Wombat, Lisa Shambrook, Boyd Miles, Marissa Ames, Bryan Taylor, Beth Avery, Eric Martell, Michael A. Walker, Alex Brightsmith, et al. 
Genre: Anthology, adventure.
Kindle: $2.99
Flash Dogs: An Anthology by 34 authors, including Eric Martell and Rebekah Postupak
Genre: Anthology, collection of 110 stories, proceeds benefit children's charity.
Kindle: $2.99
In Creeps the Night: An Anthology edited by Laura Jamez and Marissa Ames, with stories by authors including Ailsa Abraham, Beth Avery, Christine Fitzner, Cory John Eadson, Eric Martell, J. Whitworth Hazzard, Joni Lynn, Kevin Hammond, Laura Jamez, Leslie Fulton, Michael A. Walker, Mary MacFarlane, Marissa Ames, Michael Wombat, Nick Johns, Rebecca Fyfe, Ruth Long, Sorcha O'Dowd, Spencer Stoner and Theresa Miller, et al.
A creepy collection of flash fiction for horror lovers.
Genre: Anthology, horror
Kindle: $3.99
Paperback: $13.32
Orange Karen: Tribute to a Warrior by Christina Esdon, Jennifer Gracen, Steven Luna, Mark Ethridge, Anne Baker, Anna Meade, Jeff Tsuruoka, James Hazzard, et al.
Laugh. Cry. Swoon. Gasp. All the feels in one book.
Genre: Anthology, proceeds go to medical bills of Karen Delabar
Kindle: $3.99
Paperback: $13.35
Blood on the Ground and other Short Stories by Michael Wombat
A cornucopia of adventure that absorbs, amuses, thrills and terrifies.
Genre: Anthology, short stories by one author.
Kindle: $2.99
Paperback: $7.33
FANTASY
Minstrel: The First Book of Tir Athair by Marissa Ames
How does playing for the king spark a civil war?
Kindle: $4.99 99 cents (for three days only!)
Paperback: $13.35
Vassal: The Second Book of Tir Athair by Marissa Ames
Peasants tell stories of her sacrifice.
Soldiers tell about him.
Kindle: $4.99 $3.99 (for three days only!)
Orison by Daniel Swensen
The power to change the world is now in the hands of a sneak thief — if it doesn't kill her first.
Kindle: $3.99
HORROR/MYSTERY (includes Dystopian, Suspense/Thriller)
Gasher Creek by J. Birch
Jack Devlin awakes with a shotgun pointed at his face. Sally, a whore, lay dead beside him. Jack remembers nothing; could he really have killed her? And if so, why?
Genre: Mystery, Western.
Kindle: $2.99
Zombie War by Jean Booth
What began as a cure…became a nightmare.
Genre: Zombie Dystopian.
Kindle Presale price: $3.95 (until Feb. 7)
Viennese Waltz by Alex Brightsmith
A calculated dance of duty and deceit.
Genre: Thriller
Kindle: $2.00
Paperback: $11.47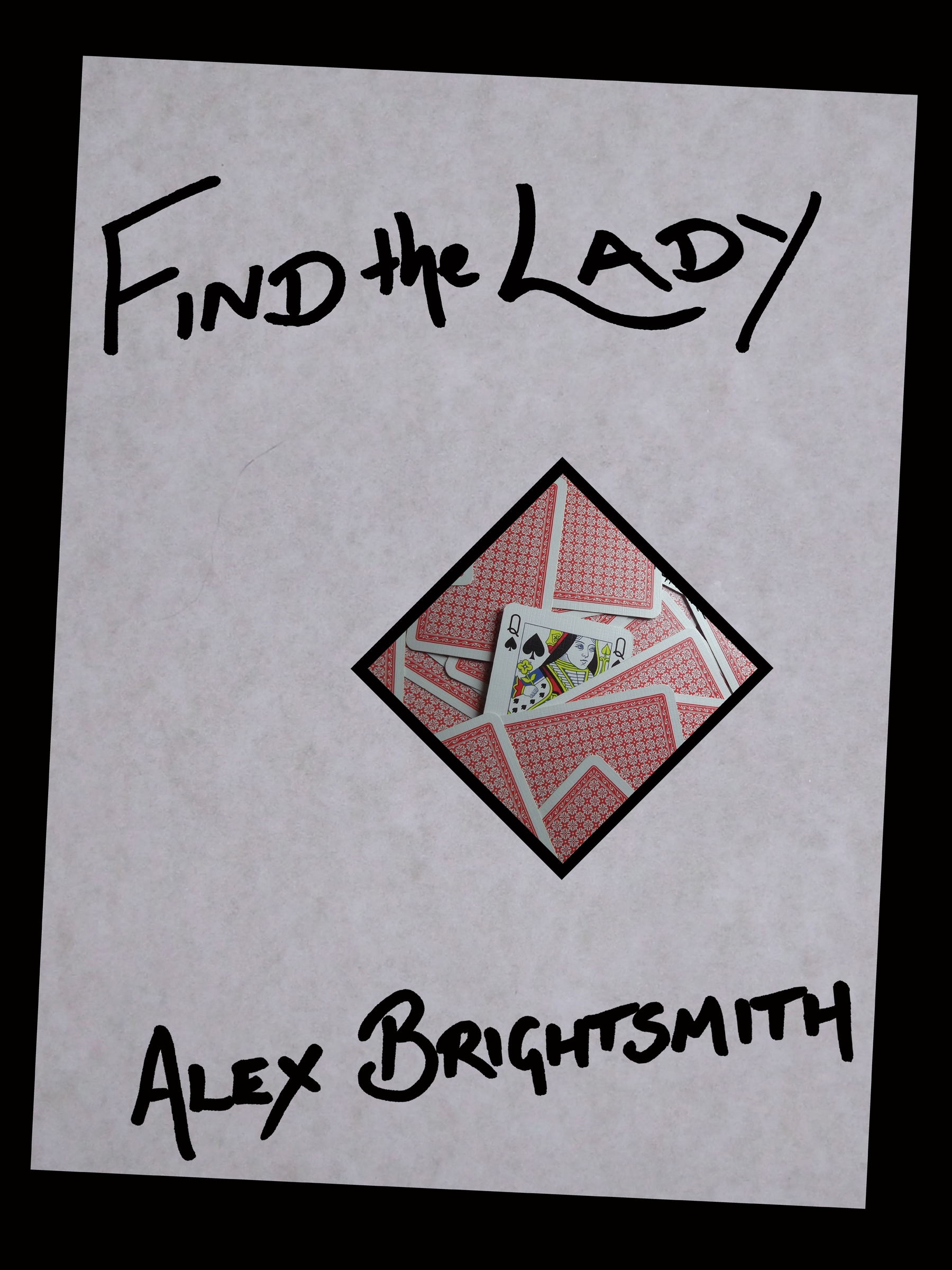 Find the Lady by Alex Brightsmith
Somebody's nightmare, somebody's dream, but who is Kathryn Blake?
Genre: Thriller
Ebook: $2.99 $1.99 (use voucher discount code MD62C)
Countenance by Joy Ross Davis
Genre: Cozy Paranormal Suspense
Haunted B&B with secrets, ghosts, demons, and angels.
Kindle: $6.00 $5.00
Paperback: $14.99
Church of Bacon by Kevin Hammond
A man ends up in prison with a transvestite and a supernatural radio
Genre: Horror
Kindle: 99 cents
Dead Sea Games by J. Whitworth Hazzard
One year after the Emergency, the island of Manhattan is a prison.  If Jeremy Walters manages not to get killed, he'll still face every teenager's greatest fear: an angry mother.
Genre: Zombie Dystopian
Kindle: $5.95 ($1 Kindle MatchBook program + Kindle Lending Library for Prime members)
Paperback: $15.95
Dark Holidays by Jeffrey Hollar
The holidays are not always a time of goodness and light. With this collection of tales, you'll realize just how dark the holidays can be.
Genre: Short story collection, horror with holiday focus.
Kindle: $1.99
Paperback: $6.64
Kitchen Antics & Other Tales by LE Jamez
Collection of creepy Flash Fiction.
Genre: Flash fiction collection, horror.
Kindle: 99 cents
Not a Whisper (A Klondike Mystery Book 1) by D.B. McNicol
Cherie finds herself in the middle of a local crime wave where arson, kidnapping, embezzlement and a decades-old murder are just the tip of the iceberg.
Genre: Mystery
Kindle: $4.99 (on sale Dec. 31, 2014 – 7 am PST to Jan. 2, 2015 – 7 am PST for $1.99)
Fog by Michael Wombat
When all you know is to run for your life…
Genre: Supernatural Thriller
Kindle: $2.55
Paperback: $13.72
LITERARY FICTION
Beneath the Rainbow by Lisa Shambrook
It's those silly dreams that keep us alive, and Freya won't let death stand in her way…
Genre: Contemporary Drama
Kindle: $3.99 or £2.50
Paperback: $9.99
Beneath the Old Oak by Lisa Shambrook
Meg thinks her mother is broken. Is she broken too?
Genre: Contemporary Drama YA
Kindle: $3.99 or £2.50
Paperback: $9.79
NON-FICTION
The Complicated Geography of Alice by Jules Vilmur
"I'm always angry because I'm always sad, and I'm always sad because I am a girl." These were the words that changed everything.
Genre: Memoir/Narrative Non-Fiction
Kindle: $9.99
Paperback: $14.77
ROLE-PLAYING GAMES
Becoming: A Game of Heroism & Sacrifice RPG by Brian Engard
Overthrow the tyrant. Survive the woods. What will you become?
 ROMANCE (INCLUDES PARANORMAL, URBAN AND EROTICA)
Choice (Origins of the Supernaturals Book 1) by Jean Booth
It was chance, guided by the hands of a god that brought them together.
Genre: Paranormal Romance
Kindle: $4.99
Paperback: $9.99
Hunted Heart by Alison DeLuca
When Tali's hired to cut out the heart of Prince Kas, the huntress can't refuse. Tali realizes there's no escape from the dark magic of the queen's mirror, though her own feelings for the prince are too complex to understand.
Genre: Adult Fairytale, Genrebent Snow White (18+ only). Proceeds go to SavetheChildren.
Kindle: 99 cents
Autumn Getaway (Seasons of Love Book 1) by Jennifer Gracen
Genre: Romantic Women's Fiction
Kindle: $3.99
Paperback: $13.79
Winter Hopes (Seasons of Love Book 2) by Jennifer Gracen
Genre: Romantic Women's Fiction
Kindle: $3.99
Paperback: $11.17
Love Before Honor by Nicole Zoltack
A medieval knight. A Regency lady. The magical Christmas that brings them together.
Genre: Time-travel Romance, Christmas
Kindle: $2.99
The Test of Time by Nicole Zoltack
If Katia can't master the test of time, she'll never be reunited with Landon.
Genre: Time-travel Romance
Kindle: $3.99
YOUNG ADULT & CHILDREN'S (Includes YA and MG)
Captured: A White Road Tales Novella by Jackie Castle
He will lose everything if their secret is found out.
Genre: YA Fantasy
Kindle: 99 cents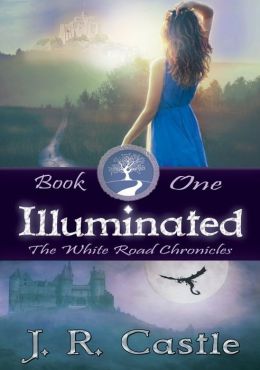 Illuminated: The White Road Chronicles Book 1 by Jackie Castle
If the Wizard of Oz swept you away and Narnia enchanted you, then follow the White Road Chronicles for a new kind of adventure
Genre: YA Inspirational Fantasy
Kindle: 99 cents
Storyteller, Book 1: The True World by Lisa T. Cresswell
Lily Lightfoot can make weird things happen while storytelling.
Genre: MG Fantasy
Ebook: $2.99
Storyteller, Book 2: The Quest of Galamar by Lisa T. Cresswell
The tale of half-breed fairy Lily continues.
Genre: MG Fantasy
Ebook: $2.99
Swallow Me, Now! by Melissa Gijsbers
Could life at Sam's new school get any worse?
Genre: Middle Grade, Age Level 8-12
Kindle: $4.99
Paperback: $15.28
Flight of Blue: Keeper of the Keys Chronicles by A.E. Howard
One boy stands between the Darkness and everyone he loves.
Genre: MG Fantasy
Kindle: $2.99
Paperback: $11.45
Ghostnapped by Ashley Howland
Genre: MG
With the help of a ghost named Susan and her trusty Labrador Thuds, Alex must solve the mysteries of the present – and the past – to rescue her brother from a monster before it's too late!
Paperback: $8.99
Obi the Super Puppy and the Mystery of the Red Mist by Ashley Howland
Who's behind the evil red mist, which controls animals and toys? Can Obi and his friends save the day before it's too late?
Genre: MG
Paperback: $3.61
Bump in the Night by Michael Johnson
A bedtime story for clever children who do not frighten easily
Genre: YA Horror/Dark Fantasy
Kindle: $5.99
Paperback: $13.35
Edgar Wilde and the Lost Grimoire by Paul Ramey
Everybody needs a hobby. Edgar's is digging up a town's dark, forgotten past.
Genre: YA Mystery
Kindle: $1.99
So today is the day I get my first Stitch Fix.
I am seriously excited. Srsly. Let me count the ways.
1) I don't have to do anything. – After signing up for a Fix, I filled out my Style Profile. That took approximately ten minutes and was set up like a fun questionnaire. I could mark things I liked (yay polka dots! boo animal prints!), list aversions (for all that is holy, no champagne or blush colors or cap sleeves), and indicate whether I was looking for casual clothes (yes, please) or something more work-appropriate or formal. Then I scheduled my fix and put in my card information for the $20 fee. Then you wait for your 5-piece fix to arrive.
This is where this service is brilliant. If you hate everything, you are just out the $20 fee for someone to have taken the time to custom-select clothes for you. If you buy anything from your box, they apply the $20 to that purchase. If you buy everything in your box, you get 25% off the entire box. You get three days to decide and shipping is free.
2) It is not a subscription. – You can get one fix. You can sign up to get monthly fixes. There are no hidden fees. They only ever charge the $20 to send you the box. It is designed to be an ongoing thing where you develop a relationship with your SF stylist and she learns enough about your tastes to improve your selections as you go.
3) It is designed for people who are too busy. – If I have a free hour, I would rather spend time with my husband, write, read or pretty much do anything other than hang out in a mall. I worked in retail management twice and that killed off any lingering desire to spend time shopping. I'd imagine Stitch Fix is even better for people who have kids, because maneuvering through a store with them has got to be an exercise in eternal patience.
This way, the clothes arrive at your house and you can try them on with all your existing clothing, your mirror. Wondering if your new top will match the bottoms in your closet? No longer a problem! Also, who designed those stupid dressing rooms with the up-lighting and the Mirrors of the Damned?
4) It surprises you. – I can tell this, without even having checked out my own Fix yet. I've been stalking the Stitch Fox blog where they re-blog reviews from women who have tried it. Without fail, the chorus is "I thought I'd hate this, but it's so cute!". Sometimes we get in a bit of a style rut (alert: understatement). When I look at my closet I see black, navy, black, white, black and black. I could outfit an undertakers' convention. This makes dressing for work simple, but looks awfully dreary on a dinner date with my husband. I begged them to send me some color. Let's see what they found.
5) It's made for girls like me. - When I first saw Stitch Fix, I was dejected because I was sure that it would be tailored to model-esque ladies with thigh gaps and thin arms. Though I am tall, I am definitely pear-shaped with broad shoulders, long arms and legs and waist. But the more I looked, the more I realized that they were catering to all shapes, from sizes 0/XS-14/XL. (On a side note: it's my hope that, with their success, they add a plus-sized department because there is a dire need for pretty clothes for larger sizes.)
Other questions? Here is the link to their FAQ.
I just saw from the tracking number that the package was delivered. I seriously got a little shiver of excitement – woo! See you in a bit…
—
Okay, just opened my first Fix and here's my thoughts.
1) The packaging is stellar - Stitch Fix has a top-notch graphics/packaging person(s) working for them. The box is pretty, the clothes are all wrapped in tissue paper, there's an embossed card enclosing your receipt and a personal note from your stylist. Everything is chosen to work together, from the font to the sticker on the wrapping. It's all very luxe and makes you feel special before you even get to the clothes.
2) The guesses are surprisingly good – For someone who has never seen me, Marly (my stylist) did quite well. I sent her my Pinterest board for inspiration and some details about things that I know don't work and things that I know do. The fabrics on the clothing were beautiful (and like an idiot I took no photographs before I sealed up the return package).
They send you a Polyvore-style picture card that offers suggestions on ways to wear your new pieces with your existing pieces, which is a great touch.
Marly sent me the following 5 pieces: one dress, one tank, one shirt, one pair cropped jeans, one necklace.
The dress was quite pretty and fit nicely, a soft navy fluid jersey with crochet detailing. I probably would have kept it if it'd been one length, but the hem is short in the front and long in the back (that's the Hi-Lo part). It made me feel like I was wearing tails.
I love, love, loved the fabric of this shirt. It was sheer and lacy and lightweight, perfect for summer evenings. The best part was the sleeves that had a cute covered-button detail and were extra long. Unfortunately, it was a little boxy on me and I don't usually wear sheer over tank tops because it's not flattering. This one is probably my fault, as I'd marked that I like my tops to be looser than my bottoms – but that really is just because they have to accommodate my bust dimensions. Loose all over usually means tent for me.
This is such a sweet tank and I definitely wanted it to work. It was a brighter navy and the embroidery detail was eye-catching. Sadly, it was too tight on the bust, but fit perfectly everywhere else.
I was nervous when I saw there was a cropped, skinny jean in the package. Historically, those two words have not been my friend. Cropped usually makes me look like my pants have shrunk and skinny just means that I cry as I ratchet myself into them. But they fit super! They're cuffed and mid-calf, so they aren't ankle-length (which never works). Slightly distressed, with a wash that's not too light or too dark. I could definitely see them being my go-to jeans for spring and summer. They look like the kind of jeans you'd wear to walk barefoot across a log bridge over a stream…wait, that was Dirty Dancing. But still! Adorable.
At $88, they were more than I'd normally spend on jeans, but remember I get the $20 for the Fix fee returned on any purchase I make. And they fit perfect! And are a great, versatile piece. And I didn't have to go to a mall and spend hours trying on a thousand pairs – win!
There was also a really pretty silver necklace included, a double chain with three linked rings, very delicate. I was on the fence with this one. If I hadn't found the jeans, I likely would have got it, but it didn't have quite the visual oomph I hoped for the price point ($52).
3. The experience didn't wreck my bank account. – A note on pricing: my pieces ranged from $48-88 dollars. Had I bought all five, I would've gotten my $20 credit and an additional 25% off (-$76). I could've had the whole box for $228. There is no sales tax, unless you're in California.
You can set the price ranges for your fix in advance. I set the majority of my categories from $50-100 because I figured that'd give me a good range of choices, but you can set them all 'the cheaper, the better', which many people do and I've seen some beautiful options for it. And it truly is a no-obligation service. I don't pay shipping to or from me and my styling fee was applied to my jeans.
4. I think I'm in love! – I had so much fun opening the box with my mom. I sealed up the four pieces I was returning in the included postage-paid envelope. I can drop it in any USPS box (including those that say they won't accept packages over a certain weight). Then I go online and give feedback to Marly on her choices.
Overall, I was very pleased. I will be signing up for another Fix (seems an appropriate term, as I could see how this could be addicting) right away. Judging from other bloggers' posts, the Fixes just keep getting better and better the longer you go.
I love comments, so please leave one below. Also, I know I'm not a fashion blogger, but did you enjoy this?
Lastly, if you are in the U.S. and you're intrigued by this enough to check it out, please use my referral link here or elsewhere on the page – I get credit and I'd be ever so grateful! If you blog about your own Fix, please leave a link in the comments.
This is a piece of flash fiction I wrote for Jeff Tsuruoka's Mid-Week Blues Buster, inspired by The Smiths song "What Difference Does It Make?"
Ma always says, "The devil'll find work for idle hands to do." So I work from the second I roll off my old quilt to the last bit of light before it disappears behind the mountain. I sweep the uneven boards of our two-room house, stomping bugs as I go. I take the clothes down the stream and scrub till my hands are raw. In the winter, the wet clothes freeze to the line.
Some days, I don't even wash. Ma don't care much if I do. In fact, Ma and Pa don't talk much 'bout nuthin'. I'm too big to go to school anymore, 'cause Ma tole 'em she needed me 'round the house. Only thing that makes life okay is Reenie next door. Reenie's a little older than me, 'bout eleven, but she's small for her age. She's got three brothers and six sisters and has to share a bed with four of 'em.
I dunno know how to say this but I love Reenie.  She gave me my favorite skirt, polka dot bright blue with big flowers painted on. When I wear it I forget how my shrunk ol' top rides up my belly and the coldness of my bare feet. I stole my ma's barrette for her soft brown hair. I braid it over and over again.
When Pa heads to the abandoned mine to hammer off enough for the stove, we run to the woods to collect horse chestnuts. We fling 'em in the pond, then make clover chains and decorate each other. We scavenge from garbage heaps, then hitch a ride to town and smoke cig stubs from the ashtrays outside the courthouse.
In town, we walk hand-in-hand. People always stare, but I don't care. We swore to love forever and never be done parted. I tole her I'd take a bullet to save her. Though we fight and she makes me crazy, every night I huddle under my thin blanket and dream of her.
Pa caught us kissing by the woodpile behind the house. He shouted, pounding his coal-grimed fist on the stovepipe. Reenie grabbed my hand and we backed against the clapboard siding, feet sinking in cold brown mud.
Pa grabbed up his shotgun – it was filled with birdshot – and cocked it, tole Reenie to git on home now and not come back. I know he just meant to scare her but the gun went off – too close – and a red flower bloomed on Reenie's faded blue work dress.
I caught her – she jerked and shook in my arms, pale brown eyes staring up at me.
Pa ran for the doctor, but the nearest one's in Greenville, two miles away, and I know he won't get back in time. I hum little snatches of hymns I can remember.
I held her on that sawdusted floor till she went still. Pa found me there, two hours later, sticky-dried with Reenie's blood, "I got the doctor. "
"What difference does it make? "I said.